"one of the best geomembrane supply & installation company in Dubai - uAE with top-quality material"
There's more than one way to skin a cat, and there's more than one way to lay down a geomembrane. If you're looking for the best way to protect your property from water damage, you've come to the right place. Geomembranes are a versatile and effective way to waterproof your home, business, or industrial site. We are the leading geomembrane suppliers in Dubai, and we're here to help you find the perfect solution for your needs.
Geomembranes are made from various materials, including HDPE, LDPE, PVC, and EPDM. They can be used for various applications, from geomembrane pond liners to landfill covers. Being a top Geomembrane liner company in Dubai, we have a team of experienced professionals who can help you select the right material and thickness for your project.
How Our Geomembrane Sheet Supply in Dubai Can Benefit You?
The following are some of the benefits that our geomembrane sheet supply in Dubai can provide you with:
Well-trained and experienced team
As the leading geomembrane supplier in Dubai, we have a team of experienced professionals who can help you select the right material and thickness for your project.
A wide range of materials
From Geomembrane HDPE supply to EPDM, we have a wide range of materials to choose from. So, you can be sure to find the perfect material for your needs.
Flexible and custom solutions
We offer flexible and custom solutions that can be tailored to your specific needs. Even if you have a unique project, we can find the right solution for you.
Tried and tested products
We deal with reputable Geomembrane manufacturers in Dubai, UAE, who provide us with high-quality products that have been tried and tested.
No Hidden Costs
We are upfront about our prices, and there are no hidden costs. So, you can be sure that you're getting the best value for your money.
No Burden on Your Budget
By working with us, you can be assured that you will not have to bear any unnecessary costs. We offer Geomembrane price that is highly competitive.
GEOMEMBRANE SPECIFICATIONS:-
We believe in building our long lasting
good happy business relationships.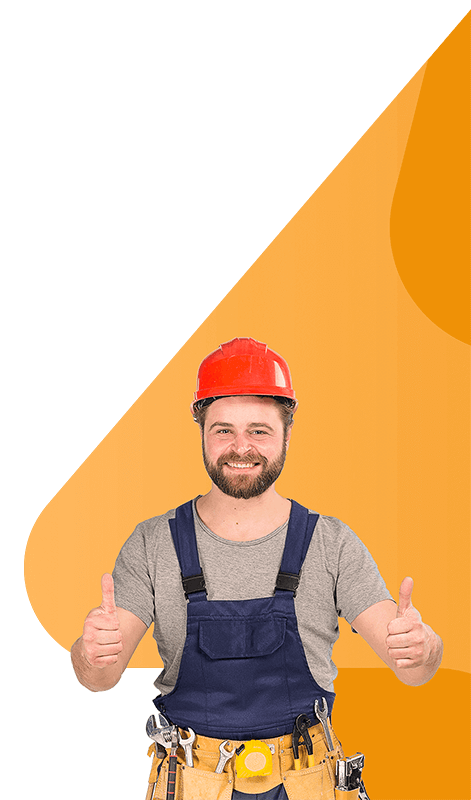 Consultation for the Best Geomembrane Installation Dubai
Not only are we the leading geomembrane suppliers, but we also offer consultation for the best geomembrane installation in Dubai. This is because we understand that the installation process is just as important as the product itself.
Even the best quality geomembrane can fail to deliver the desired results if not installed properly. That is why we have a team of experienced professionals who can guide you through the installation process and ensure that it is done properly.
So, if you're looking for the best way to waterproof your property, don't hesitate to contact us. We are always up for a challenge and will go the extra mile to ensure that you are delighted with our products and services.
Introduction of HDPE Geomembrane Sheet Liner Dubai - UAE
Our HDPE geomembrane supply, fixing company in Dubai can be HDPE, LDPE, PVC, with different colours, such as black, white, blue and various thicknesses, sizes are 0.75mm, 1mm, 1.5mm, 2mm, 2.5mm and 3mm thickness with the production quality standard ASTM. It is widely used for lake, ponds, dams, fish tank, lagoons, tanks, landfills, caps, floating covers, leach blocks and channels. For geomembrane liner instruction, it requires that the base surface be tamped and levelled and removed the sharp objects such as tree roots, stones, glass and iron nails. If the base has a bump or rock, you can also choose to use geotextile under the geomembrane to protect the membrane. Also requires the temperature to be 5℃. Laying geomembrane is the orientation of the joint arrangement in the whole seepage prevention system, which is parallel to the maximum slope foot line, that is, along the slope direction. the powered geomembrane welding machine is used to weld the geomembrane. When the welding machine cannot be used, the extruded heat-sealing machine should be adopted at the same time.
Our geomembrane HPDE sheets are very low permeability synthetic membrane liner or barrier used with any geotechnical engineering-related material to control the migration of liquid (or gas) in a man-made project, structure or system. HDPE geomembrane is: made of the best quality high-density polyethene (HDPE) with specially formulated pure polyethene resin, combined with specified amount of carbon black, antioxidant, anti-ageing agent and UV resistant components, making our smooth geomembrane HDPE Geomembrane with excellent resistance against UV radiation and is suitable for exposed conditions. HDPE Geomembrane is the ideal low permeability synthetic material for shrimp farming, fish pond, landfill.